Potato salad had zero appeal to me growing up. It was usually sitting under the sweltering sun looking a sad shade of yellow and oddly slimy. It wasn't until I went to Paris and had boiled potatoes, dressed in a shallot and lemon vinaigrette and topped with fresh herbs, that I took notice of this humble summer dish. In my unpopular opinion, there is no place for mayo in potato salads, which is why you'll find none here.
This healthy potato salad recipe was an attempt to make a dish as creamy as the potato salads you'd find at a picnic but, you know… better.
Make this healthy potato salad recipe for yourself and let me know if I succeeded in that goal!
Classic Healthyish Potato Salad
I made this dish without measuring ingredients, which for some can be intimidating. But considering this recipe is very simple, I encourage you to try it! For those who want a little more guidance, I've included approximate measurements below to get you started.
Ingredients
½ cup olive oil
Juice of 1 lemon
2 heaping tablespoons Dijon mustard
One small shallot, finely chopped
One bag baby potatoes (or creamer potatoes)
2 large handfuls fresh dill (plus more for garnish)
Flaky salt, to taste
Freshly ground pepper, to taste
Optional: Arugula, for serving
Equipment
Directions
Potatoes: Plop the baby potatoes in a pot of salted water, bring to a boil, lower the heat, and simmer for about 10 minutes, until the potatoes are tender—meaning a fork slides easily into the center. (You may need to simmer the potatoes a bit longer, depending on their size.) Drain the potatoes in a colander and rinse them under cold water. Then slice them in half.
Dressing: While the potatoes are cooking, make the dressing. In a large bowl, whisk together (approximately) half a cup of olive oil, juice of one lemon, two heaping tablespoons of Dijon mustard, one finely chopped shallot, and salt and pepper (both to taste) together until completely combined. The dressing should look shiny and creamy with specks of shallot and ground pepper.
Final Touches: Add the potatoes to the dressing. Mix them together, making sure the potatoes are COMPLETELY coated. Chop two HUGE handfuls of fresh dill. Sprinkle a copious amount on top and mix until combined. Garnish the dish with extra dill and enjoy!
This salad is delicious lukewarm on its own and is also very good served cold on a bed of arugula.
Editor's Note: This article contains affiliate links. Wit & Delight uses affiliate links as a source of revenue to fund operations of the business and to be less dependent on branded content. Wit & Delight stands behind all product recommendations. Still have questions about these links or our process? Feel free to email us.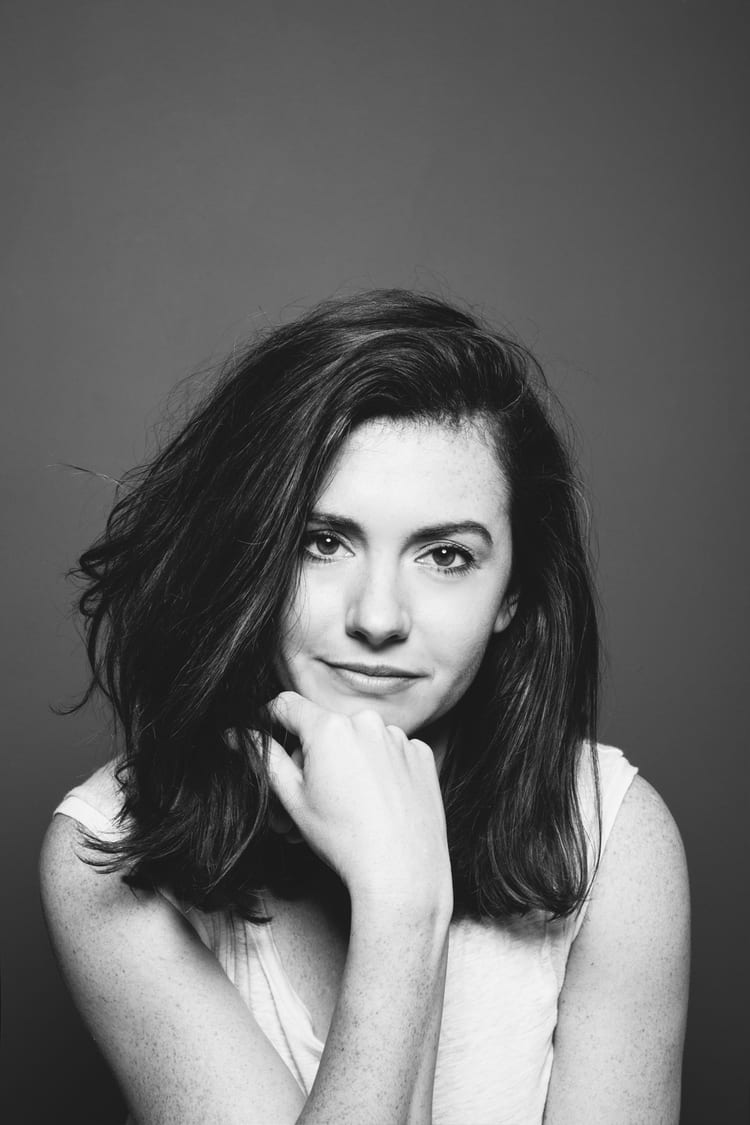 Kate is currently learning to play the Ukulele, much to the despair of her husband, kids, and dogs. Follow her on Instagram at @witanddelight_.